22/11/2021
What is Phishing?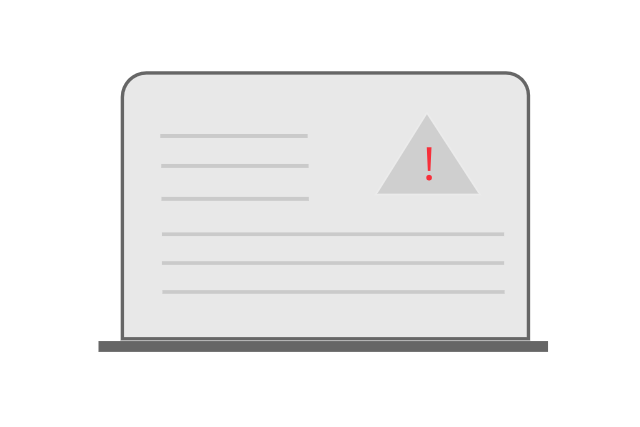 Pay attention to the discount coupons, campaigns, surveys, promotions… posts you come across on the internet. This may be a phishing attack and your personal information may fall into the hands of malicious people.
Social Engineering
The cunning methods used to capture your personal information (account information, credit card information…) on the Internet are called social engineering. Social engineering attacks occur over email, advertisements, and websites.
Phishing Attack via Mail
Do not send your password and personal information to a fake e-mail that looks like it was sent from your bank or any account you are a member of.
"Your account has been restricted. Please submit your password to verify."
Do not click on every link that comes to your e-mail address, attackers may be manipulating you with a use like the one below.
Original Link: https://facebook.com
Fake Link: https://faceb00k.com
Original Link: https://twitter.com
Fake Link: https://tvvitter.com
Original Link: https://instagramm.com
Fake Link: https://instagrann.com
When you click on the fake link created by analogy with the original link, you can go to the page that will cause you to give your information to the other party, instead of the page you want to go to. These pages are the pages created for the phishing attack exactly as the original pages in terms of interface design. If you enter this page and log in on the screen that comes up, your information will be passed on to the other party.
In order to avoid the risk of phishing attack, instead of clicking on the address in the incoming mail, open a new tab, log in to your account and check your inbox.
Phishing Attack Found on Web Pages
When you click on any link you see on the web pages you browse, you may be exposed to a phishing attack. The newly opened page may be a bank page, a page such as social media accounts and may ask you for your information to log in. Again, starting with the logic mentioned above, you should check the URLs and make sure you are on the right page. Otherwise, your account may be stolen.
Phishing Attack on Social Media
It is necessary to be careful against the risk of phishing in terms of promotions, discount coupons, survey-like links sent from unfamiliar accounts on social media (Facebook, Instagram, Twitter, Whats App…). The link sent may be an attack link.
Even more dangerous in this regard are the phishing messages that may come from any of your friends on social media, whose account has been compromised by others. Since you are more likely to trust the connections from your friends, the probability of being exposed to a phishing attack also increases.
In short, when clicking any link on the internet and logging in with your account information on any site, make sure you are on a reliable connection against phishing attacks!
Explanation video prepared by Google for phishing: