28/01/2023
Use Phone Camera As Webcam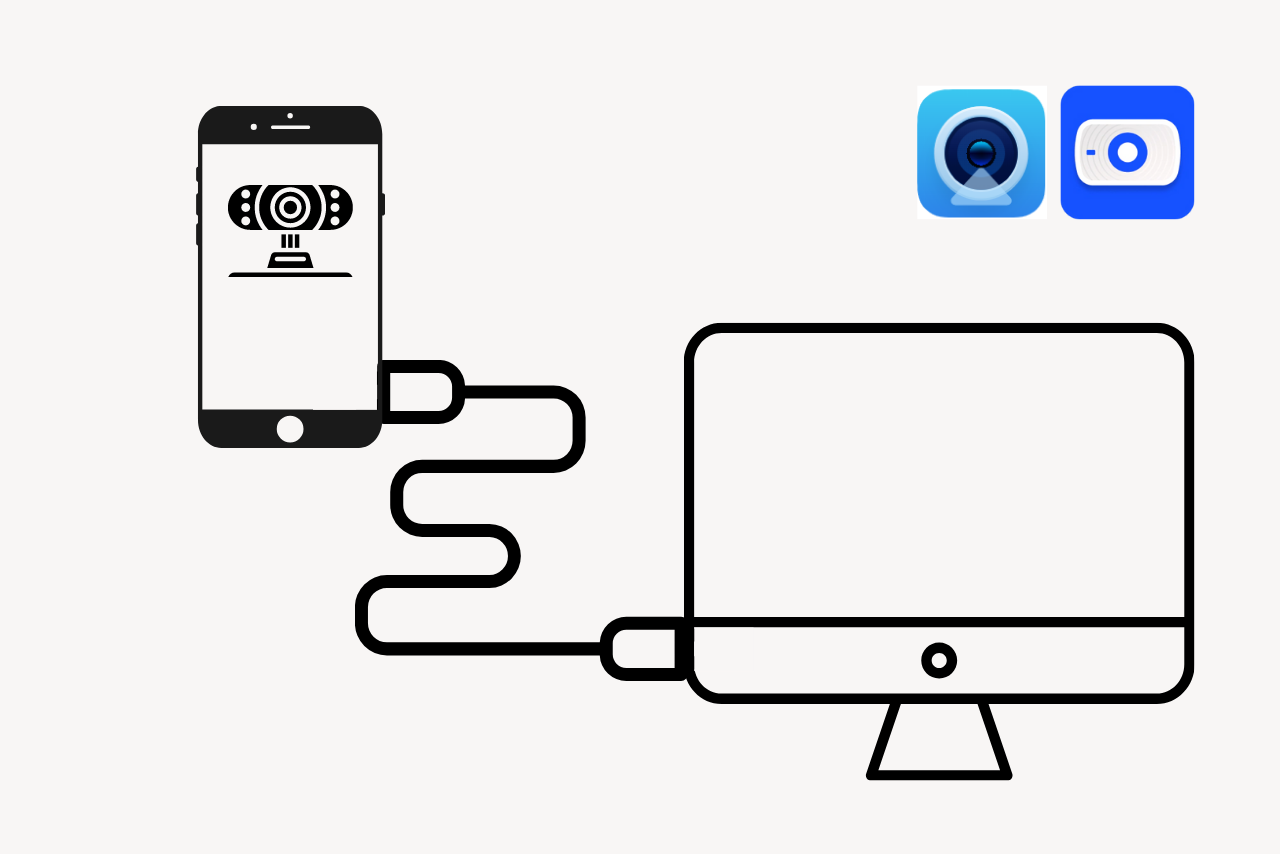 You can use your mobile phone as a webcam on computers without webcams or with damaged cameras. For online meetings, you can turn your mobile phone into a computer camera on your computers that do not have a webcam, thanks to several third-party applications that work with Macs and PCs.
When you need a camera for online meetings, content production, training, and broadcasting, you can use your phone thanks to these applications.
Camo
Camo, which you can use on many platforms, helps you to use your mobile phone and tablet as a webcam. Camo can be used on both IOS and Android mobile devices. You can also use it on Mac and PC devices.
Compatible Apps with Camo
Google Meet
Zoom
Microsoft Teams
Slack
Discord
| | Camo Pro | Camo |
| --- | --- | --- |
| Resolution | 720p | 1080p |
Camo Connection Options
In the Camo application, you can use your mobile phone as a computer camera by connecting your mobile device to a computer with a Wireless or USB cable.
Download Camo
For IOS
For Android
For MacOS
For Windows
---
EpocCam (Elgato)
EpocCam, a software from Elgato, is another application to use a mobile phone as a computer camera. The application can only be used on Apple phones, you can download the application from the App Store, but there is no application on Google Play.
You can transfer your image to the computer with a wireless or USB cable connection. You can also use visual effects with lens types.
Compatible Apps with EpocCam
Zoom
Microsoft Teams
OBS
mmhmm
Restream
| | EpocCam Pro | EpocCam |
| --- | --- | --- |
| Price | $7.99 (26.01.2023) | Ücretsiz |
| Resolution | 1920×1080 | 1920×1080 |
| Wi-Fi Connection | ✓ | ✓ |
| USB Connection | ✓ | ✓ |
| NewTeK NDI Connection | ✓ | ✓ |
| Choose Connection Mode | ✓ | ☓ |
| Use Phone As A Microphone | ✓ | ☓ |
| Pinch to Zoom | ✓ | ☓ |
| Dual-Camera Zoom | ✓ | ☓ |
| Manuel Focus | ✓ | ☓ |
| Use Phone Light | ✓ | ☓ |
| HDR | ✓ | ☓ |
| Adjust Video Quality | ✓ | ☓ |
| Watermark | ☓ | ✓ |
| Snapchat Lenses | ✓ | ✓ |
EpocCam System Requirements and Connection Options
Windows
Windows 10 or later
Wi-Fi Network or USB Cable
Mac
Mac OS 10.14 (Mojave) or later
Wi-Fi Network or USB Cable
Download EpocCam